You Can Be

Free Of Emotional Eating Forever
Be the 

Best Version of You
Emily Hall is an award-winning hypnotherapist and coach whose innovative and dynamic results-focused approach has earned her unrivalled success in helping her clients overcome their unhealthy relationships with food.
She's one of the UK's leading figures on this subject after healing her own binge eating and overeating issues.
Working within Emily's unique 12-week one-to-one weight loss coaching programme allows you to finally see and understand the negative mindset behind your eating behaviours – and learn the techniques you need to change it.
For many of Emily's clients, their journey to a healthier relationship with food is about so much more than simply losing weight – it's also often an emotional journey of self-discovery that leads to a renewed sense of self-love and self-confidence with clients completely transforming their entire lives and finally getting the happy, healthy life they deserve.
Known as both the Binge Eating Coach and the Naked Lady, Emily can guide and support you on your own path to finding the very best version of yourself through her inspiring and creative approach to dealing with emotional and binge eating.
Over 12 remarkable and exciting weeks you'll achieve sustainable weight loss and gain the knowledge, skills and tools you need to maintain it not just temporarily but forever.
Emily knows through personal experience the detrimental impact eating disorders can have on mental and emotional health, but emotional and binge eating behaviour doesn't need to be what defines you - you CAN overcome it and you can overcome it very quickly, it doesn't have to take years, it can happen in a matter of weeks.
If you've got this far then you're likely already committed to making the transformational changes needed to find the happy, healthy person you aspire to be, and leave the old you behind for good.
And if you want to go from living your life controlled by food and hating yourself and your body to complete freedom - freedom from thinking about food 24/7, freedom to love yourself and your body and freedom to live your life with no limitations - then you're in the right place.
Emily's completely unique 12-week programme has been designed to focus specifically on resolving the underlying reasons that drive emotional and binge eating to give you results for the long term so you don't waste any more time, energy or money.
So, if you're ready to take the first step to becoming the very best version of yourself, then get in touch for a confidential and no-obligation chat and find out how Emily can support your journey of transformation.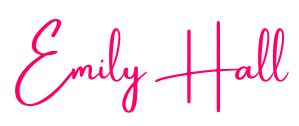 Rapid Transformational Hypnotherapist & Coach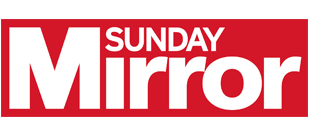 How do I Know
this Works?
Because I've been where you are now. I hated it. And it hurt. Me and those around me.
So, I know how hard this is. I also know how much it means to you.
Take a look at My Story, which will tell you how I got here and how happy I am that I did. Then let me help you do the same.
Every single one of our clients has lost weight and experienced a huge, positive shift in the way they think and feel about themselves. Want to be one of them? Get in touch today to get started.
Are We
a Match?
We typically work with professional women over the age of 40, who have tried everything to regain control of their eating habits.
We're talking faddy diets, slimming clubs, workout dvds, gym memberships, maybe even another coach. If you've gone back to your old ways then it's time to try something new, so let's talk.
Want to learn to love yourself again? Get in touch today for a no-obligation, free consultation, so that we can find a way forward that really works.